pre show
in the Castro theater, waiting for Amarcord to begin.

there's a myriad of reasons to love this theater. the mighty Wurlitzer is one of them.
while waiting, for Amarcord to begin, i thought i'd catch a bit of the organist doing his thing. lo and behold a young woman entered my frame. instead of pressing stop and putting the camera down i left the button in its state of redness (apparently unbeknownst to her). i liked her silhouette against the red curtain.

it's longer than a moving snapshot but i just couldn't help myself.
Video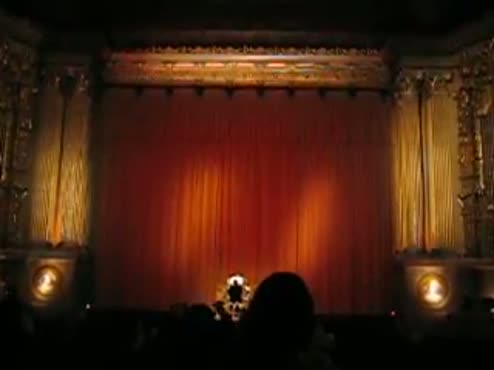 Created: Mar 03, 2009
Video Media
Related Records: