Johnny Hahn, the Piano Man
Second perhaps only to Artis the Spoonman in Seattle busker infamy is Johnny Hahn, the piano man. His upright-on-wheels, long bushy mane, and flowing improvisational piano are a regular fixture of Seattle's Pike Place Market. I've been meaning to make records of more of the market buskers, so here's my first.

Added in v4: For the record, Johnny Hahn maintains the copyright to his original music performed in this video. If you want to use the video with sound, please let me know and I'll contact him about getting permission.
Video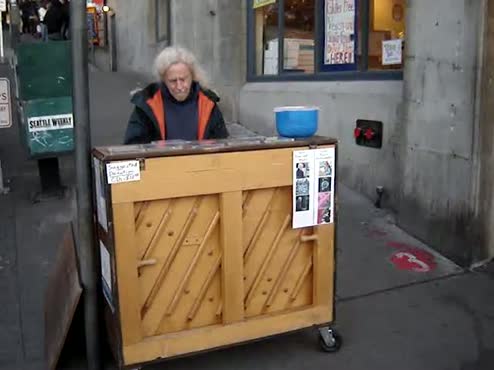 Created: Feb 04, 2009
Video Media
Related Records: