Moving Snapshot: My really rainy vacation
Rain in the Kootenays

Most of my two weeks in my favourite spot in the world (the West Kootenays of British Columbia) looked like this. I tried to hold the camera in one spot, but the roof started leaking, so I had to move. This video didn't capture any of the 15 billion lightning strikes. 'Twas fun nonetheless.
Video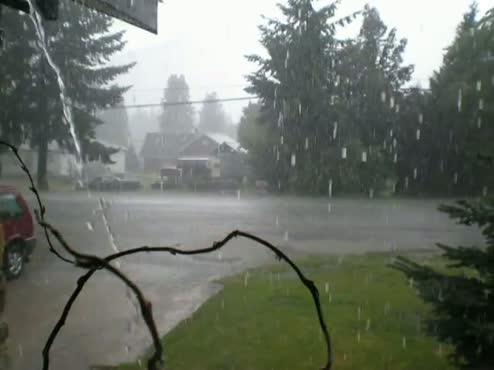 Created: Jan 26, 2009
Video Media
Related Records: