Teafaerie National Anthem
A song about the Teafarie I recorded for her birthday

I wrote this song for Teafaerie two birthdays ago. That's my kid brother, aka ManWithHat, on the mandolin. I messed up the lyrics, so here they are if'n you're curious.

Everybody gather 'round
'cause it's no ordinary day
It's a day for magic, light and sound
Yes, today is National Teafaerie Day

She's the quixaudacious queen of youtube
She'll bring you a smile and a new outlook
When she's around, we all stand up and shout
'cause Teafaerie's what this song's all about

She has bells on her shoes
and ribbons in her hair
magic in her fingers
and the devil may care
She brings light to the masses
and the internet too
She's the Teafaerie
and she loves you!
Video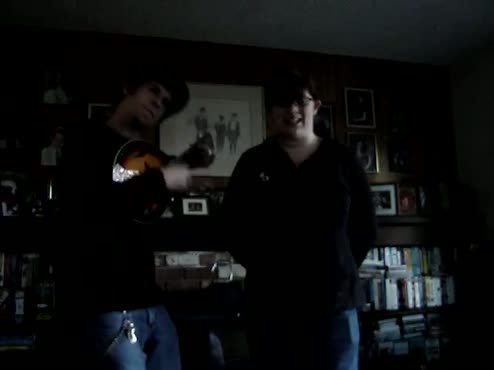 Created: Jan 22, 2009
Video Media
Related Records: