Experiment three: The moving polaroid
Taking the moving snapshot one step further.

My experiment series is still on-going. Before I started hitrecord, Id never even had my own editing software and I wanted to learn, so I made myself try out different things and called them my experiments.

This one was using a still of someone holding a polaroid, with two videos from the moving snapshots thread.
Video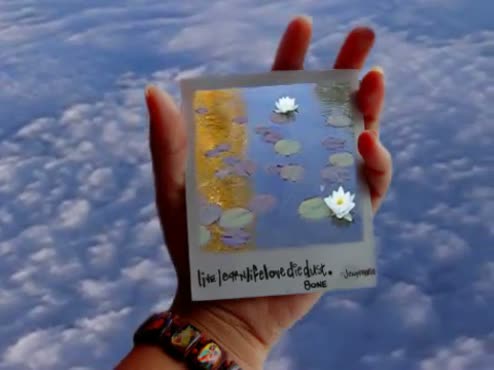 Created: Jan 21, 2009
Video Media
Related Records: