SXSW Sean & Lyla in Horse Buggy
We were walking around doing Man on the Street interviews and we wanted to do an interview while riding around on a Horse n Buggy. as long as it was with somebody awesome.

We found Lyla and away we went.
She sang a bunch of copyrighted songs which I had to mostly cut out. But this gives the flavour.
Video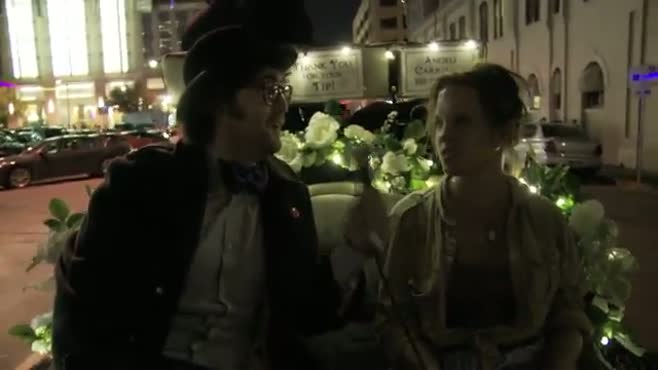 Created: Mar 28, 2010
Video Media
Related Records: