Tweedledum and Tweedledee
Someone should record themselves reading this. I did not feel like hearing my own voice at the time

"tweedledum and tweedledee
agreed to have a battle;
for tweedledum said tweedle
had spoiled his nice new rattle.

"just then flew down a monstrous crow,
as black as a tar-barrel;
which frightened both the heroes so,
they quite forgot their quarrel"
Video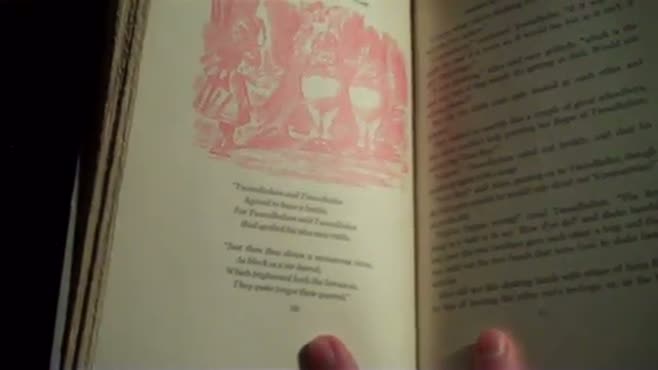 Created: Feb 20, 2010
Video Media
Related Records: