The hitRECord live - part 1
oups! I'm trying to upload it again in a smaller version...

So, like some other hitRECorders, I watched the screening on hitrecord/live, the first one because it was the middle of the night here and I thought it was the time to go to bed after that and have good dreams, but if I had watched the videos that I shot before, I would have stayed to shoot everything again because I have no sound at all.
I won't explain any further why because it would give too obvious evidence of my professional stupidity...

So, I have almost an hour of footage.... without any sound! hahahahaha
anyway, I didn't shoot the entire hitrecord live, so I mixed with the original videos which... had sound of course! yeahh

This is the first part of the hitRECord streaming live. You will remark with this one, there are few parts of the original videos, especially the New Deal, the entire beginning is the original video, because I decided to film after the beginning of the screening... I'd better stop the blabla now!
Video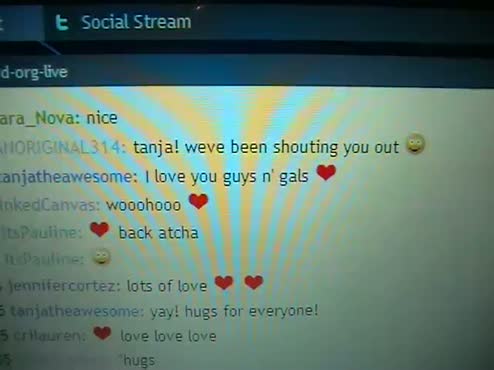 Created: Jan 31, 2010
Video Media
Related Records: