Live Stream Footage
Some footage of the hitRECord live stream.
Thank you EVERYONE who has worked so hard to make this whole Sundance experience happen. It has been a pleasure to have stayed up all night with all you ladies and gentlemen.
I was speechless at times (and crying) because of the sheer awesomeness that has happened tonight and I am so very proud of everyone here!

It is now 4:13am and I cannot keep my see-globes open any longer...

Good night :)

♥

P.S. Someone make sure the people who have worked their butts off in the RECroom finally get some well-deserved sleep!!
Video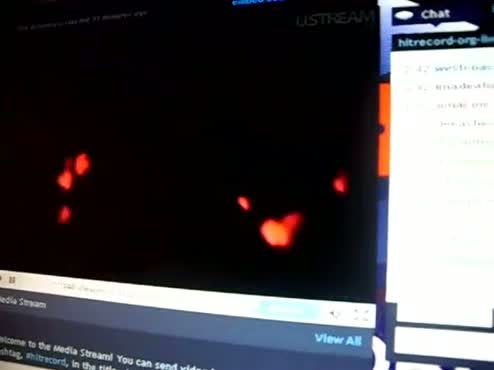 Created: Jan 30, 2010
Video Media
Related Records: