Livid Block Multimapping Ableton Live and Cell Dna Tutorial
A tutorial showing you how you can midi map your Livid Instruments "Block" midi controller to Ableton Live and Cell DNA ( VJ software ). This allows you to trigger your audio and video clips simultaneously with one controller and one computer. An ideal setup for traveling musicians who are a one man band and want to deliver a full multimedia experience at the club/venue.

This tutorial goes on the premise that you already know the basics of midi mapping in Ableton and Cell DNA. Both programs are incredibly intuitive and the Midi mapping is achieved by hitting one button ( MIDI ) in both programs and simply touching a button, knob, or fader on the block and it will assign a CC value to the parameter in the software. This tutorial also applies to the Livid "OHM 64" controller as well.
Video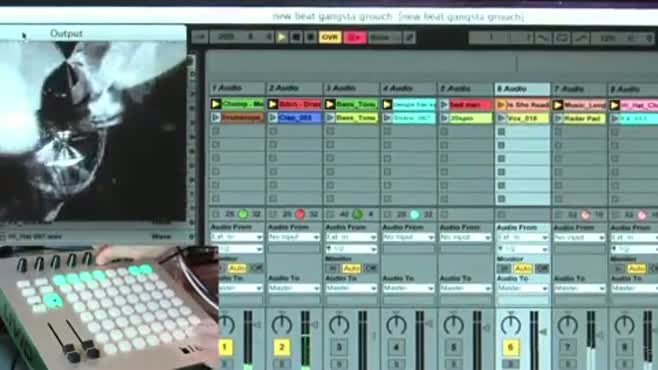 Created: Jan 29, 2010
Video Media
Related Records: