Love Is Encouragement
Video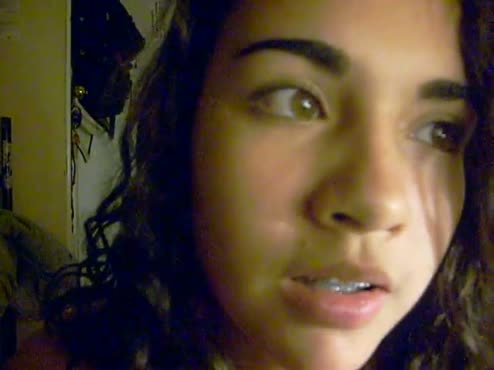 Sorry for the lack of smiles. When I finally figured out what Love is to me it was around 3 a.m. last night.

And now that I think about it, maybe it's time to share a little story... I've always been into arts, but I never really got enough encouragement from my parents to develop my artistic abilities. I've always loved writing, painting, acting, dancing, singing. Even if I think I'm not so good at it, I do it anyway. It's fun and it allows me to be myself. In HitRECord I found the encouragement I've always looked for to create and keep doing so. I'm never gonna get tired of saying this, but I really do love this place.

And it totally sounded like a testimonial. I should've started with "Hi, my name is Dee..." and then you all say "Hi, Dee".
Created: Jan 24, 2010
deeasherself
Video Media