EoD // Scene 1 // Textures and Movements
Video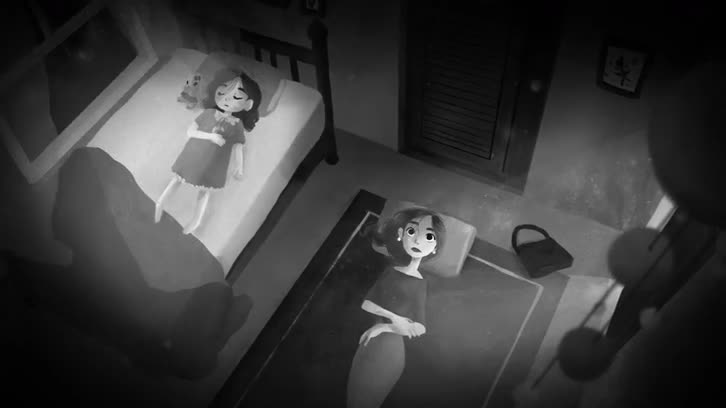 Added a textured vignette.
Added a slight grain texture to the overall scene.
Added some brush stoke/texture shimmer animation to parts of the wall, bed, and light beam.
Added some floating dust.
Added some moving hair to both mother and daughter.
Added soft breathing to both mother and daughter.
Added a slight zoom and rotation to the scene.
I wanted to make the dangly decoration on the right move, but I just couldn't cut it out and clone the wall well enough for it work. If I could get the layers, that would be brilliant.
______________
Side note, a new computer does not mean the end of technical problems. I think I'm cursed when it comes to electronics.
______________
I fixed the aspect ratio.
Created: Jun 14, 2017
ponytailsandcapris
Video Media