James interviews Joe interviews James, one year later
Last year when 500 Days of Summer came out, James from Gordon And The Whale interviewed Joe and, at the same time, Joe filmed James interviewing him. A collaboration was born to see how the two videos could be synched up & remixed.

The full story can be found here: http://gordonandthewhale.com/fan-made-edit-of-james-and-joseph-gordon-levitts-red-carpet-video-interview/

Sadly, many of the iterations haven't been re-released on V4. But who needs last year's RECords, when we could just take today's interview and remix that instead from all the different camera angles. Joe/James/Tarin - can you upload your versions and let's get remixing?
Video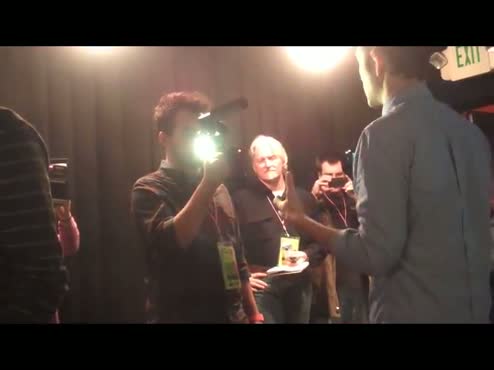 Created: Jan 22, 2010
Video Media
Related Records: