NEEDED: stop motion opening book
calling all illustrators, artists & doodlers, please can someone help me out?

this is what i need:

for the mix&match collab, i want the piece to start with a stop motion animation showing the depth of the book, then rotating up to a straight front on view of the book cover, followed by the opening of the cover. (this video shows roughly the idea with the angles i want.)

but i want each frame to be illustrated by hand.

it needs to be fairly simple, just black lines on a white background. but i think there would need to be 14-20 drawings altogether.

and please include the hand turning over the page too, in a simple black outline.

(the Mix&Match book needs to be the dimensions of the first green book, rather than the black sketchbook.)

anyone up for making this?
Video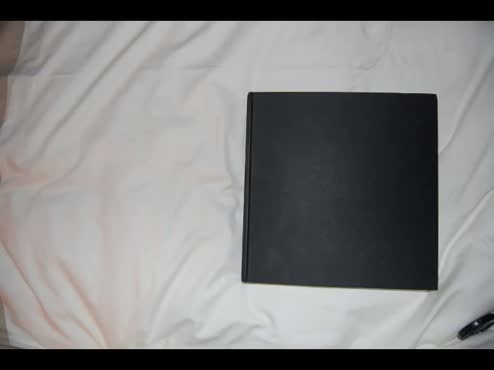 Created: Jan 21, 2010
Video Media
Related Records: