Dance Dance Repetition - REC Room drums
Video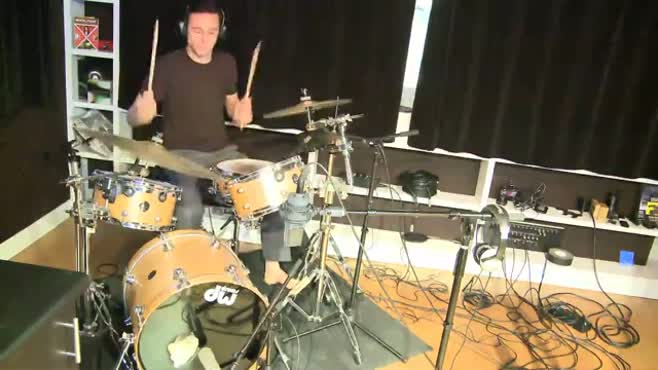 Contribute to this collaboration... http://www.hitrecord.org/records/25605

The sung refrain in this is from 11/11.
That was the day The REGULARITY began, been RECording weekly since then, on the regular.
Towards the beginning of the day, I jotted down some off handed thoughts.
Several hitRECorders turned them into audio.
And now noiseball has turned it into our next club hit ;o)

I thought I'd add some drums. Now for the excuses. There's a lot of mistakes in here. I wanted to do more takes, but my drumsticks broke. Still, I'm hoping you crafty music editors out there can glean some good bits from this as we continue to refine it towards the fine song it will some day be.

I can picture people dancing to this with vodka in their blood in Park City, Utah.

I'm also Releasing the Resources so you remixers can have your way with this my humble contribution...
Created: Jan 14, 2010
Joe
Video Media