group photo dancing vid
I made this video after looking at a photo album of my rowing team.

There were two pictures right next to each other that were pretty much exactly the same, except with some noticeable differences, so I started flipping back and forth between them really fast and it thoroughly amused me, so I immediately made this video for them all to enjoy.

I put the beginning of the song "Harder Better Faster Stronger" by Daft Punk over it, which fit remarkably well. But if I understand correctly, I wouldn't be able to put this up if I used a song that doesn't belong to me? Am I right?

Anyway, I don't know if anyone outside of my rowing team will enjoy it, but I felt like sharing with all of you.
Video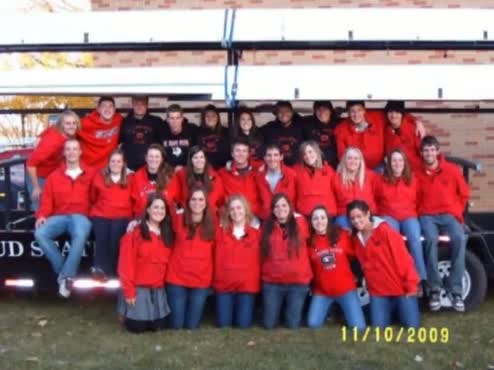 Created: Jan 13, 2010
Video Media
Related Records: