New Deal Music-"What"? and "How"?
I wrote a couple of pieces of music to add to Joe's 'New Deal' video. Rather than hog it all up, I thought I'd just do a couple of sections and see if it doesn't inspire anyone else to put some music in other spots, or to try something else for these ones.

My goal musically was to support Joe's message without getting in the way of anything, and hopefully to offer something interesting to listen to along the way. I've included a quicktime movie of the two pieces mixed with Joe's dialogue, and will then upload individual MP3s of the music. My music adds are finished by around 4:30 into the video.

There's plenty of room to add stuff. In particular, I was thinking of doing something just before where the music comes in for the first time at around 40 seconds...Something kinda playful, I think would be fun. A fanfare for "without any further ado", maybe? Then, there's the whole "HitRECord ACCord" section, the "Why" part...

I'm also including stems of the individual elements for people to play with.
Video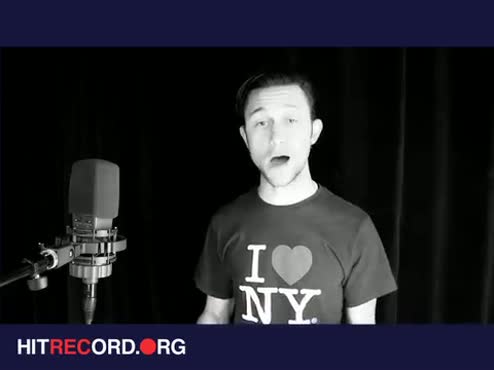 Created: Jan 06, 2010
Video Media
Related Records: