Golden Global Thank Yous
Help me thank the Hollywood Foreign Press Association in as many languages as we can. Please. Thank you.

These days it seems like the world's becoming one big international family, and that's a good thing! So I'm particularly happy and grateful to be honored by The Hollywood Foreign Press, an Association defined by it's international, or shall we say 'global' character. ;o)

The Hollywood Foreign Press is made up of people from all over the world. And so are we! It's one of my favorite things about hitRECord -- we come from everywhere.

So I thought you guys could help me say a little 'thank you' for the accolade. RECord yourself in whatever language you speak, saying thank you, and whatever other words of gratitude you'd like to contribute. I'll remix all the RECords together, and we'll have one big graceful and grateful GRAZI from our international collective to theirs.

THANKS!

PS - while I'm yapping about this here nomination, I'll add this. Movie making is so collaborative, the work I did in (500) Days of Summer wouldn't just suck, it wouldn't even exist, if not for the film's director Marc Webb, screenwriters Scott Neustadter and Michael
Webber, and of course, my dear friend and sister-in-craft, Zooey Deschanel.
Video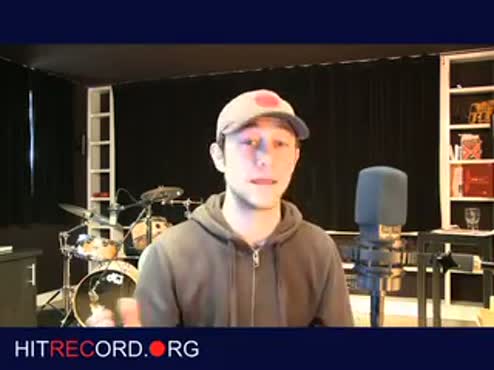 Created: Dec 15, 2009
Video Media
Related Records: