What My South Korean Students Love Doing Most 2
and that's drumming on their desk...

(There are 3 separate videos under the same title. I would have put them all together but have no idea how so I apologize!)

*And just in case you didn't see the description on the other 2 videos*...

I am currently teaching in South Korea and thought it might be fun to ask some of my students to contribute some desk banging (since they're rather fond of doing that anyhow). ;)

I realize these might be completely unusable, and apologize for the poor quality (I have an average camera and haven't even the foggiest beginning of a clue or skills in the recording or editing department) and in retrospect I probably should have tried to focus on just their hands. They were watching joe's video on my computer and as you can see, were intently trying (however unsuccessfully) to replicate it. They also didn't exactly keep the rhythm but they had a lot of fun trying. If you can use any parts of any of the 3 videos feel free to do so!

Video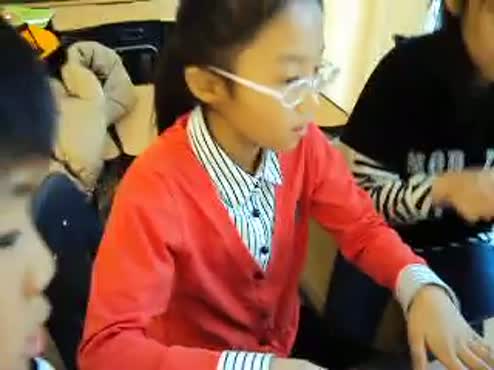 Created: Nov 30, 2009
Video Media
Related Records: