The REGULARITY (#2) 11-18-2009
Raw from New York -- Contribute your ideas for what these weekly "directorial" videos should be.

I'd normally like to edit these a bit more. But this week, I'm fortunate enough to be working in New York, hosting Saturday Night Live. Wanna refine it for me?

11/11 pleased me to no end. And so begins this weekly ritual where I attempt to gather us all up and do something focussed together. I'm doing this every week now. And I figure by the time we get to Sundance January 21-31, we'll be a productive force to be reckoned with. By the way, I think the official news about Sundance came out today. You heard it here first :)

I thought a decent place to start is just to hear your thoughts on these weekly videos. Why do you think they'll be useful? How might I and we make use of them? To feature or remix certain Recommended RECords. To demonstrate my techniques with cameras, microphones, computers, etc? To start Collaborations? To contribute to existing Collaborations? Perhaps to highlight the work of one particular hitRECorder? These are all things I plan on doing in the coming weeks. I'm sure you have other ideas I haven't thought of. What are they?

You can answer that by simply writing a remark in the Forum. Or, it'd certainly get your message across stronger if you turn your idea into a work of art! Make a video about it, or draw a picture, sing a song, anything, you know how it goes here.
Video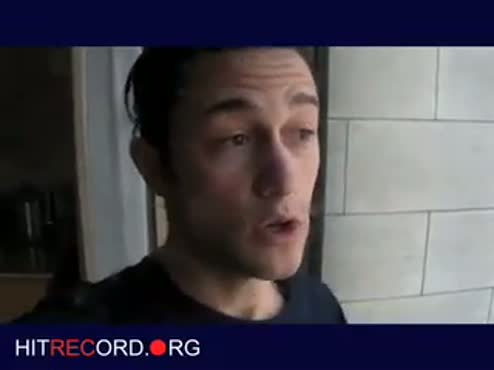 Created: Nov 18, 2009
Video Media
Related Records: