11/11 in Santa Fe
Hello, HitRECord! Zelephante says HI!

So, two slap-dash videos in two days! Again, I have about ten minutes remaining before I leave for work. But! THE REGULARITY IS HERE! 11:11am on 11/11/09 has come and gone here in Santa Fe, but who knows what 11:11pm will bring!

Wanted to say a quick hello to The Regularity and wish everyone a wonderful Veterans'/Remembrance Day/Regularity is Here!!!

Oh yeah, and I'm sitting on the floor of my younger sister's bedroom because I don't have an work space right now. So... Weird background, I know.

All the BEST! Again, by heart...
Video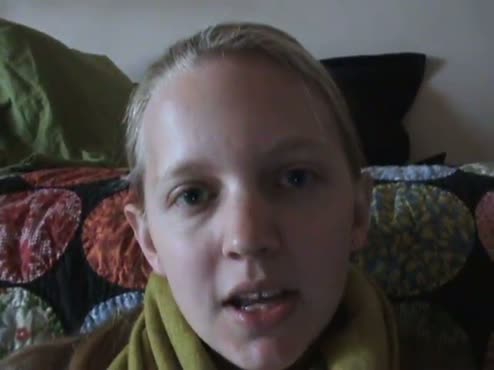 Created: Nov 11, 2009
Video Media
Related Records: