Scare yourself
Sometimes I just get the urge to push my own boundaries

I shot this bit this morning, threw together some sort of edit (kinda), and am now posting it in the ten minutes I have before I need to leave for work. It's not great. I know. But it was fun. This is the first thing I've shot in quite a while, so...

Anyway... Yup. Please feel free to use and abuse it if you'd like. Maybe some death-defying music would go well with it? Who knows. Anyway, I should be going now... Aaaah!

Details:
shot on a borrowed Sony Handycam DCR-SR40, whatever that means...
the RR track just south of the Rabbit Rd. crossing, along the rail trail, Santa Fe, NM

Also, please note that I have never edited on Windows Movie Maker before today, so I'm pretty sure it's sh*te...

Video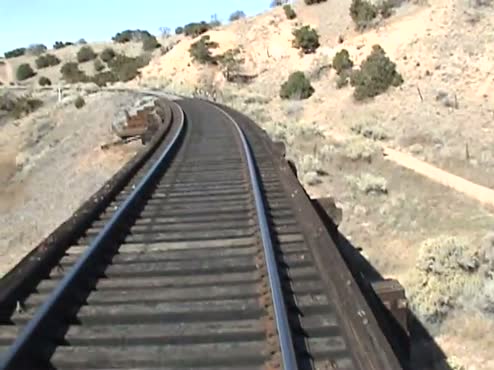 Created: Nov 10, 2009
Video Media
Related Records: