EL - Test- 01 (2014)
Video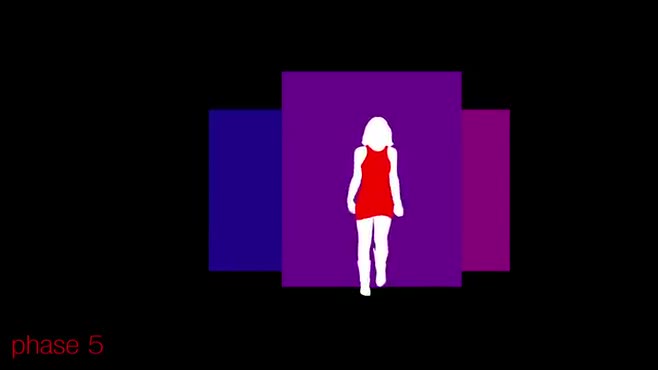 Wow it feels strange to jump back on to this, my first major collab i dedicated myself to. oh boy. I think the 1 1/2 year break on this project has been pretty healthy.
I'm introducing some new ideas on maybe finding a way for shapes to become other shapes that might be a little more fluid. this technique would require more knowledge in After Effects and maybe a few more VFX examples to help other people catch on BUT it is doable. For those who know After Effects would be able to pick it up within a day I hope.
Taking a closer look at the Looking at most of the video contributions already from the previous collab even some of the green screened footage will require some roto work in After Effects. I decided yesterday to tackle a concept growing in my head once the good Dr. Gory posted this requiest collab. My approach was taking a different look at how I didn't do things. I didn't morph any of the live footage with the vector shapes--which made it feel a little disconnected. So I sketched it out and took a few steps into working with some video. The sad thing is that I didn't have access to any internet for the last 24 hours. In that time frame I looked at what I had and I had saved up casterlauren's dance for Freak'n On Your Front Lawn. I soon realized I couldn't key out anything (and if you've ever done any green screen keying--theres never a perfectly lit green screen no matter how hard you try you'll always have to ddo some kind of tweaking). But I began to think about some of the previous footage we had--most of it was of the same quality of shot--not perfect, but there are always other solutions. So the solution I took was to rotoscope caterlauren's dance for a second or two. Took me about 5 hours to roto--decided to isolate the dress to give us something to look at besides making her feel like she was naked for it being all one solid color. Basically what I'm getting at is that because some of the shots we have from the previous contributions will need some solution to get the kind of matte or transparency in the video we're looking with for the dancers I think this might be a solution.
As for the transition of shapes to dancer it's just another idea. I also had an idea of transition out a dancer into a materialistic object that was originally in the concept art and original approach in the music video in 2012. I've broken out the video with a visual label so you can start to see the process in how this was done.
So yeah--Would love to hear some thoughts. I think something like this will give us a direction on how to approach the story with shapes, dancers and some fun visuals.
Created: Mar 16, 2014
LoFidelity
Video Media