Ghost Snare Prevue
Video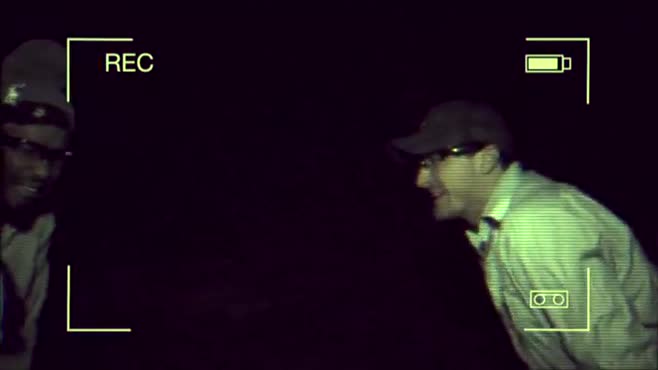 Team Ghost Snare is/was a group of "Anti Paranormalists" based out of East Texas. This modern day "Scooby Gang" traveled the world trying to discover the truth about anything considered "paranormal".
Sometime between 2008 and 2011, Team Ghost Snare caught the attention of Hollywood after the success of such entertainment properties such as "Ghost Adventures" and "Paranormal Activity". A "found footage" docu-style special called "Ghost Snare" was green lit and went into production highlighting the exploits of Team Ghost Snare.
Then…without warning…the ENTIRE PRODUCTION disappeared!
The current whereabouts of Team Ghost Snare is unknown.
To honor their memory, I am sharing this rough "prevue" from the already shot footage that was found in a dumpster next to a half-eaten "five dollar foot long". It was a Meatball Marinara. I may or may not have eaten the rest of the sandwich. I didn't... but I sure thought about it. I ate the sandwich.
I also pulled together some quotes from people who knew of them. I withheld the names of these people so they may maintain "some" dignity:
"Ya know there's a type of restraining order in Texas based on their anti-paranormal activity after that Halloween mishap."
"They tried to convince me I had caught ghost herpes from a succubus...they ran weird experiments on me…turns out it was Eczema…assholes."
"They tried to stab me in the chest with a pool cue…they were screaming 'die bloodsucker!'…I beat their asses."
"If I ever see those c*ck-sucking, sh*t eaters again it'll be too g*ddamn soon. They had me perform an exorcism on a f*cking goat. These guys are real f*cktards. I kept the goat. You can print my name too!" ~Father Patrick O'Houlihan
Currently, a documentary is being considered focusing on the documentary that was documenting the Ghost Snare Documentary as the documented their Anti Paranormal Activity.
Created: Feb 14, 2014
BaddMuthaEfer
Video Media