The REGULARITY Is Near #1
A renewed hitRECord is coming 11/11/09. New website, new production company, new regular RECording routine.

It's been nearly a year now, I've been working on the next big step for hitRECord, and I just haven't told you guys about it yet, because I wanted to make sure I had figured it out before I started running my mouth. Well, as you can see by the unprecedented length of this video, the mouth running has begun.

We're developing a new top-notch website. We're starting a new collaborative production company. And I'm committing to hit RECord on a regular basis -- I'll be making a weekly video to keep us all on the same page and working together. All of this kicks off on November 11, 2009.

There's so much to tell you guys, and it was really hard deciding how to break the ice. How much detail should I go into within the first introductory video? That very challenge, I suppose, is why I've been working on this RECord since May, and only just Releasing it today.

And it's still not done. It needs remixing. Refining. reRECording. It's ten minutes long, for crying out loud. I think what it needs most is more visuals. Who will help gather image RECords that correlate with what I'm saying in this video that we can throw on top of those words? Even if you don't have the video editing tools to cut the images in, if you compile an Album of images you think will fit, those of us with video editing tools can cut them in for you. The real work lies in choosing which images will work.

I've already sampled several Resources from hitRECord: Imagined's fireworks video, as well as three great pieces of music from Madrond101, urbansprawls, and ManWithHat. ve got about a month and a half until 11/11. The REGULARITY Is near...
Video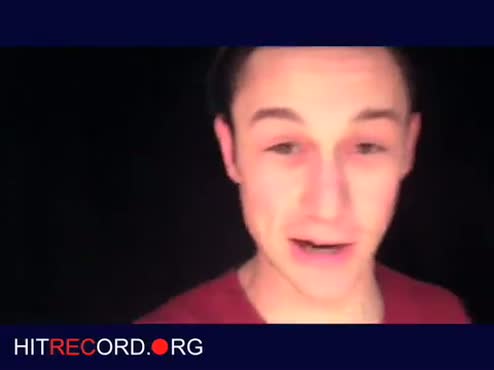 Created: Sep 25, 2009
Video Media
Related Records: