Your Input Needed Doc: Dorn Cox at Maker Faire NYC
Your Input Needed: a wiki-documentary project
The story of how hackers, makers, and DIYers are remaking the world without permission.
Full interview with Dorn Cox, a founding member of Farm Hack, Director of Green Start, farmer and biofuel researcher, and finishing PhD in Natural Resources and Earth Systems Science.
This work is licensed under a Creative Commons Attribution-ShareAlike 3.0 Unported License.
--------
Location: Queens, NY
Date: 2013/9/22
Director/Interviewer: Jeffrey Buras
Camera: Liza Gipsova
Sound: Winston Hoy
Shot with a Nikon d800, recorded to Atomos Ninja 2 w/ full range HDMI output
Footage picture profile: Flaat_11
Video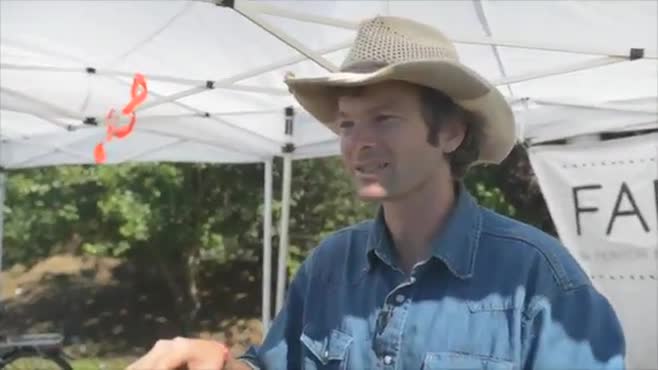 Created: Oct 23, 2013
Video Media
Related Records: