Shy Guy 1947 public domain re: Record Players
"Shy Guy" is one of my favorite public domain instructional etiquette films. I like how they paralleled Phil's problems putting together his homemade record player amplifier with "fitting in" with other people at school. I edited the 35 seconds that I thought connected best with the "record player" theme. The whole film is here if you want to watch/download it:

http://www.archive.org/details/ShyGuy1947

I'll submit this to the Public Domain suggestions and Vinyl Iniative collabs, but if this footage "fits in" with anything else you're doing, feel free to use it. Maybe it could cut away to some footage of a gang listening to records and dancing at a party or something?
Video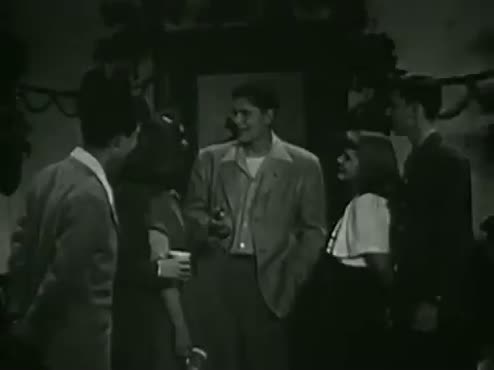 Created: Aug 07, 2010
Video Media
Related Records: