Don Jon Collab RE: MY FAVORITE THINGS > Film footage regarding this theme - Cinematography
Favorite Thing: Watching Him
Watching him is my favourite thing. Quietly, as he sits in his chair and I sit in mine. The house surrounding us with memories. Memories that been taken away by the silent thief. Alzheimer.
Some days are good days and some days are bad days, but I don't really notice that. I notice how childlike he is now. He laughs at anything, at anyone. He wears the same thing everyday. Hat. Sweater. Slippers. He collects things. One year it was snails; this year it's napkins. Used, only once, napkins.
I notice his wrinkled hands, and imagine the work they've been through. And on the left one, the ring shines. But hidden away is the piece of tape, holding it all together.
The thing that I love the most are the days where I can tell he is thinking. Not when he trying to figure out what day it is or where he is or who he is. But days where he just sit there and his mind goes off on its own. Those are the days that I love.
It is those days where we both challenge ourselves to answer the unanswerable question.
Why?
And it is those days where I don't want it to be answered.
Because not knowing with him, well that's my favourite thing.
Video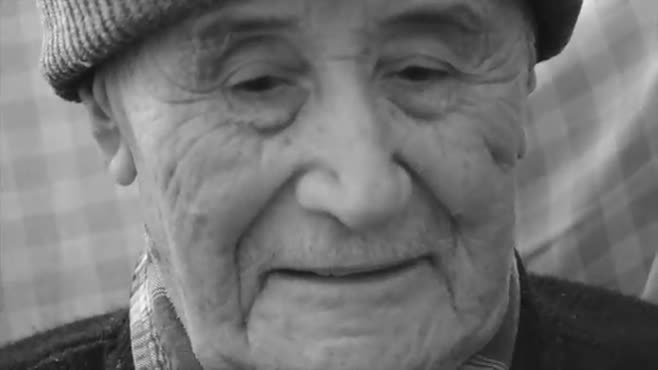 Created: Jun 09, 2013
Video Media
Related Records: