Stop-motion swim
Video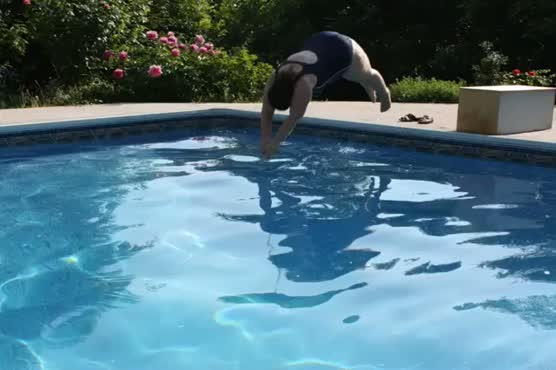 First swim of the season--full version

I posted a picture in this series in another thread ("School's out, sun's up"). I'm playing around with the self-timer/continuous option on my new camera. It was quite a scene. I set the timer, ran to the dive spot, figured out when the camera would fire, and away I went. This is the second take. I did about 5, but this one worked the best. I have many pictures of just my feet or a whole lot of water. Or me standing around.

The music and sound effects were chosen by my 10-year-old nephew.
Created: Jun 15, 2009
westcoastjen
Video Media