Memorial Day
Celebration of the Memorial Day

I often spent by the road which crosses this American Cemetary with friends when I was younger but I've never been on the graves. I always loved this place.

Last sunday, I went to the Commemoration of the Memorial Day to Romagne sous Montfaucon and I entered on an American Territory...

I only taken my digital camera so I'm sorry, the sound and the qualityof the video aren't very good but I love this place and the day was beautiful... a short moment that I want share with you...


Video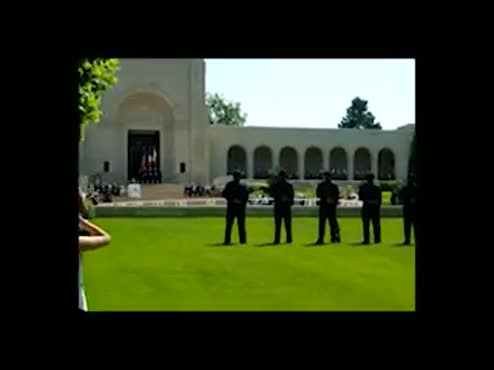 Created: May 29, 2009
Video Media
Related Records: